Power Up Ukulele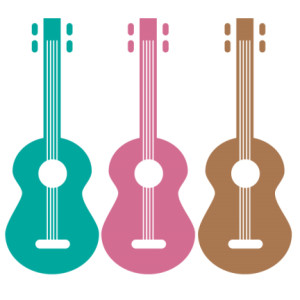 Wednesday Evenings at 6-7:30pm : Power Up Ukulele Classes. In this is all-levels class, new students meet 6-7pm while continuing students meet 6:30-7:30pm. In the overlapping half hour, the group works on pieces to perform together at various concert venues and rest homes throughout the year. The other half hour covers a group lesson and individualized instruction. Classes are $45 for a six-week session. Location: American Fork Recreation Center: Arts Council Classrooms. Contact ryan@ukuleleplay.com to reserve a spot in this class beginning August 31st.
UFO HUM
Wednesday Evenings at 7:45pm : UFO HUM (Ukes for Others : Happy Ukulele Movement) is the official ensemble of the Original Utah Uke Fest and rehearses and performs 3-4 part ukulele arrangements combined with 2-3 part vocal harmony throughout the year. As the parts are differentiated in difficulty, UFO HUM welcomes confident beginners to advanced players. Because of the nature of this group, a commitment to attend at least one semester is required to join. Fall semester dues are $85 (or $35 a month or $10 a week). Contact ryan@ukuleleplay.com to RSVP and reserve a spot in this group. Rehearsals begin August 31st.
Interested in UFO HUM, but play baritone ukulele, bass ukulele or hand percussion? We'd love to have you. Contact Ryan.