Open Mic Contest & Ukulele Picnic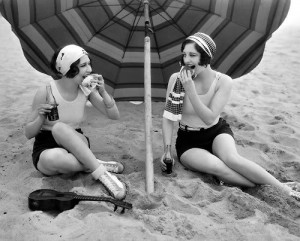 Send an email to ukuleleplay+subscribe@googlegroups.com to get info on the 2013 fest as soon as it is available.
OPEN MIC SIGN UP NOW CLOSED : SEE YOU THERE!
This year's Open Mic Contest & Ukulele Picnic will take place in front of American Fork Historic City Hall (less traffic noise) at 12:30pm on Saturday June 15th. Only 20 spots available! Coming to watch? Bring your pop-up lawn chairs and a picnic lunch.
2013 Lineup
Stacey Cole

Taylor Wall

Zoe Phillips

Noah Jones
Landon Andrews
Steve Baugh
Robert Johnson
Ezra Mayor
Mason Mac
Dinh Vo & Tina Tran
Gabriel Valladares
Julene Jorgensen
Scott Packer
Scot Gilbert
Adrienne Tew Miller
Vicki & Scott Thorpe
Jackie Lee & Doug McKean
Albert Nguyen
Henry Nguyen
To sign up for the Open Mic, send a link to a video of you or your group playing the ukulele (singing is optional) to ryan@ukuleleplay.com (we'll take the first 20 qualified entrants – we just want to make sure you can play the instrument). Any spots left open will be available for sign up the day of the open mic (by lottery if there are too many).
You should be prepared to perform 1 song. You must attend the Open Mic and perform to win. Winners will be announced immediately after the Open Mic based on the judges' scores. Judges' decisions are final. One of this year's judges is Craig Chee, our headlining artist for the 2013 festival.
2012 MP Eddy Finn Open Mic Contest & Ukulele Picnic
Thanks to all who made it a great event! The MP Eddy Finn Open Mic and Ukulele Picnic took place on Saturday July 28th from Noon-2pm at Robinson Park in American Fork, UT.
Each of the 20 participants received a prize. The grand prize was a custom, hand-built tenor ukulele valued at $985 (donated by MP Ukulele). Additional prizes from Eddy Finn Ukuleles included the EF-22-C Bamboo Concert Ukulele with Hippie Gig Bag, 2 Minnow Ukuleles, as well as tuners, frisbees, t-shirts and more.
Lineup:
Lauren Woodbury
Esther Kim
Kim Weiss
Daniel Hulbert : Daniel won Second Place!
Emma & Max : EMMA was our Grand Prize Winner!
Emily Miller
Albert Nguyen & Emilio Camu
Christopher McAfee
Mary Cox Rocks
Din Vo
Scot Gilbert
Maui Sibbett
Plum
Robert B Johnson
Audrey Andrus
JoAnn Kaiser | Five Ladies
Henry Nguyen + 1
Johndel Yarisantos
_______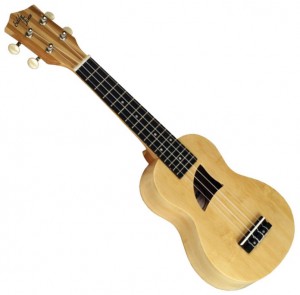 The EF-22-C Bamboo Concert Ukulele
Bamboo is one of the oldest and most renuable woods on the planet and it's use in the construction of the EF-22 ukes is ideal in many ways. It's light weight and strength give the uke a tighter, louder tone. Plus? Premium grade bamboo with a high gloss finish just plain looks cool!
The MP Custom Tenor
Tropical walnut back & sides; sinker redwood top; zebrawood bindings, rosette and position markers; ebony fingerboard & bridge. Great tone and lots of volume, a newly redesigned tenor with a bigger body, modified bracing and a classical tie bridge.