Welcome to Ukulele Play!
Ukulele Books from M. Ryan Taylor
Click a title for descriptions, contents and video playlists. From newest to oldest . . .
Utah Ukulele Classes, Bootcamps & Lessons
Contact ryan@ukuleleplay.com for details on any of these learning opportunities.
Wednesday Evenings at 6:30pm : Ukulele Classes. L1 are for absolute beginners. L2 are for confident beginners. Classes on special topics for players of all levels are also taught. See the calendar below for starting dates. Individual classes are $45. Two classes are $85.
Wednesday Evenings at 7:30pm : Rehearsals for UFO HUM (Ukes for Others : Happy Ukulele Movement), our performance group. We welcome confident beginners to advanced players. Dues are $50 a semester (waived for the first semester you join the group).
Ukulele Bootcamps for absolute beginners are held periodically in various locales. Ukuleles are available for sale as part of the bootcamp. Traveling Bootcamps are also available for groups of almost any size by appointment (PDF eBrochure).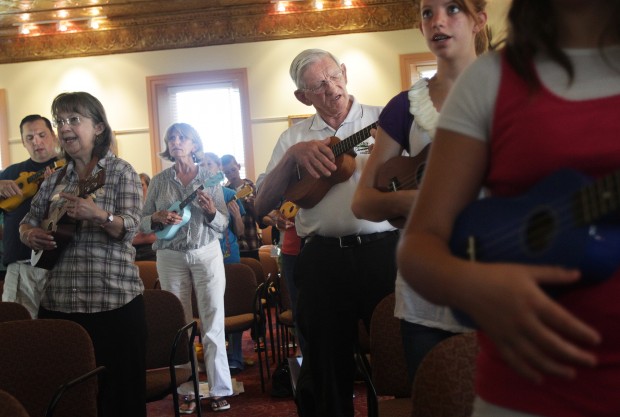 "Don't worry about being too old or too young for joining the ukulele community. Most ukulele groups have members ranging in age from teenagers up to pensioners and a good gender balance. Most groups welcome beginners . . . no matter who you are you'll get a warm welcome." ~Alistair Wood, Ukulele for Dummies