Truth Eternal
Posted by admin on October 28th 2013 @ 12:44 am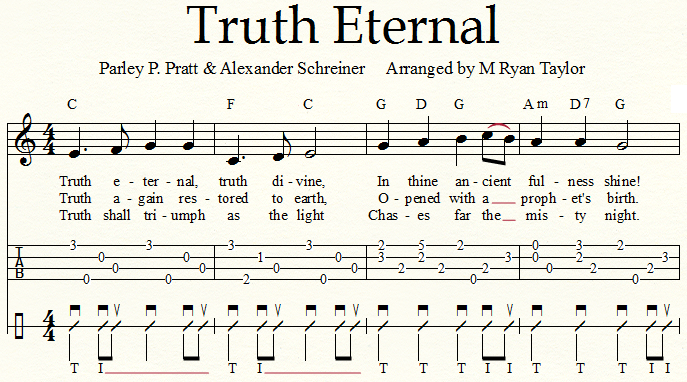 Truth Eternal (PDF download) by Parley P. Pratt and Alexander Schreiner, arranged by M. Ryan Taylor.
This simple arrangement provides a fingerpicking and strum pattern that can be used on alternating verses or combined with two to three ukuleles (with the melody picked).
Post filed under All UkulelePlay! Blog Posts, Ukulele Arrangements.