Chopsticks Tab for Ukulele
Posted by admin on July 29th 2014 @ 2:55 am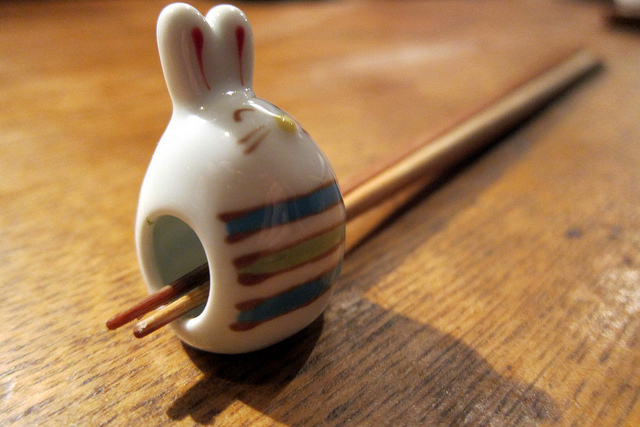 I was noodling around on my uke a few weeks ago when something started to sound familiar, "That's Chopsticks." So I took a few minutes and figured out the rest of the piece. The A-section is really easy and the B-section is a really great exercise for various double-stops (which I've included 2 different ways).
So here you go, the celebrated chopstick waltz:
Enjoy!
Post filed under All UkulelePlay! Blog Posts, Ukulele Arrangements.