Category Archives:
Ukulele Arrangements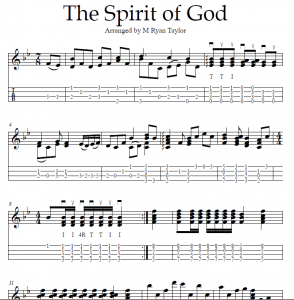 A new arrangement of one of my favorite hymns:
You can see and hear the original hymn at https://www.lds.org/music/library/hymns/the-spirit-of-god?lang=eng. The hymn has a long history, and was sung at the first LDS temple dedication in 1836. It is still sung today around the world in LDS congregations and at temple dedications.
Lyrics of the first verse and chorus:
The Spirit of God like a fire is burning!
The latter-day glory begins to come forth;
The visions and blessings of old are returning,
And angels are coming to visit the earth.
We'll sing and we'll shout with the armies of heaven,
Hosanna, hosanna to God and the Lamb!
Let glory to them in the highest be given,
Henceforth and forever, Amen and amen!
You can learn more at http://en.wikipedia.org/wiki/The_Spirit_of_God_Like_a_Fire_Is_Burning.